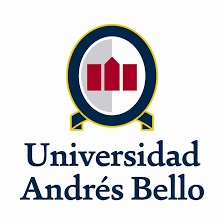 Thirteenth International Conference on Computability, Complexity and Randomness (CCR 2018)
17 - 21 December, Santiago, Chile.

Social Events
There will be at least three social events:
Cocktail
The cocktail will take place on monday evening from 5:30PM to 7:30PM. We will have food truck Sudaca offering three options of mini-sandwiches: lomo-saltado (peruvian style beef), pollo al pilpil (chilean style chicken) and vegetariano (vegetarian).
Dinner
Dinner will take place in the famous Ana María Restaurant, which serves Chilean food and is conveniently located in Club Hípico 476, that is, two blocks from the University building. For non-vegetarians there will be a fixed menu at $33500 chilean pesos including drinks, and for vegetarians there will be a la carte service (we apologize for not having a fixed menu for vegetarians)

Important Each participant must pay for his/her consumption at the restaurant including the price of the menu and any extra consumption you may have. Also, note that tip is not included in the price and that tips in Chile are 10 percent (and in most restaurant they will add it and ask you to confirm the price with or without tip).

You can download the menu here.
Excursion
We will have a short excursion to the Aguas del Ramón Natural Parque. The entrance fee to the park is not included and costs $3000 chilean pesos. There we will do a small hike in the pre-cordillera de los Andes. It is important to bring hats, water and sunscreen as sun this time of the year is very high in the mountains. For those going to the excursion, we will be provide transportation and also will give sandwiches or salads according to your choice.