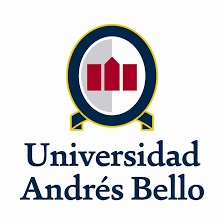 Thirteenth International Conference on Computability, Complexity and Randomness (CCR 2018)
17 - 21 December, Santiago, Chile.

How to get to Santiago from the Airport
There are several options to get to Santiago from the Airport:
Taxis
If you want to get to Santiago by taxi, then you should expect to pay around $20,000 CLP for the ride depending on your destination. Please only hire a taxi in an authorized counter, preferably just after you exit Customs but before you exit into the main airport lobby. There are services with flat rate and with a meter. The flat rate is a little more expensive but recommended. (If you miss the counters, there are also taxi counters in the main lobby, but it is better to avoid people approaching you offering a taxi as sometimes it is a scam). Also in the taxi counters you can pay with credit card. If you wish you can book a taxi in http://www.taxioficial.cl.
Centropuerto
Centropuerto offers a budget rate service from the airport into the city. This bus stops at metro Pajaritos (Red Line) and then at metro los Herores. If you are going to Hotel Conde Ansurez, the Metro los Heroes stop is at walking distance from the hotel. If you get off the bus from metro pajaritos, you should buy a "Tarjeta Bip" and charge it with some credit (each metro ride is around $800 CLP) and then take the metro dirección Los Domínicos until station República If you are goint to Lastarria, you should get off in station Universidad Católica. Buses run every 10 minutes from the airport from 6am until 11:30pm, so if your arriving or leaving outside these times you'll need to choose another option (note they may run every hour during the early morning hours now, but only from the airport). Transfers cost $1.500 CLP one way and $2.900 CLP for round trip and can be paid in cash to the driver. If you're traveling with a lot of luggage this may not be the best option for you as the getting to the bus terminals from the Metro stations, and the Metro in general, can be difficult to navigate with bags and the buses don't have a lot of place to put your luggage.
TransVip
TransVip is a shuttle service, offering private cars, taxis (carrying 3 passengers) and shuttle buses (up to 7 passengers). You can book online, call them, or (probably the best option) ask your accommodation staff to call them. Prices depend on your choice of vehicle, whether you're travelling privately or not, and where your starting point is. If you are travelling alone, shuttle buses could mean a longer trip, as they may stop to pick up or drop off passengers at multiple locations.
Where to eat during the Conference
There are several places to eat near the Venue. Some have lunch menus for about $3,500 CLP--$5,500. Here is a list of different options:
La Casona de Toko, Chilean home style food, nice lunch menu. Address: Almirante Latorre 357.
El republicano, Coffee bar, nice lunch menu. Vegetarian option. Terrase. Address: Plaza Manuel Rodríguez 2159.
Paraíso Marino, Peruvian food, nice lunch menu. Address: Almirante Latorre 377.
Ana María, Chilean food, no lunch menu, Expensive but very good. Address: Club Hípico 476.
Picadelly, Chilean up-style food, very good lunch menu. Vegetarian option. It gets crowded so it is adviced to make reservations or arrive early. Address: Av. Beaucheff 935.
Thai isan, real thai food, no lunch menu, but good prices. A little far from the University, but still walkable distance. Address: Huérfanos 2460.
Las delicias de Quirihue, typical chilean food. it has daily menu (cheap and good) and a great a la carte service. Address: Domeyko 2059.
Cafe Zapallo, fast small take-out coffee shop. Sandwiches,salads and some good pastries. Address: Echaurren 330.